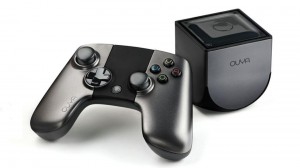 OUYA is a brand new gaming system developed for a new wave of Android home gaming. Focused on the TV experience with its own signature controller (that seems to have taken inspiration from the Playstation controllers), OUYA looks to take a slice of the gaming market.
Some may be sceptical about this new console that has come relatively out of the blue. It was a crowd funded project via Kickstart that managed to rack up a whopping $8 million for its development then was plagued with setbacks after implementation.
The console has now his the market with ranges of $99 to $129, which for a console is relative inexpensive considering the new next gen consoles are going for more than double that.
The great thing about OUYA is that it is an open development console. Using Android as its foundation software it is free to create games and encouraged. There is no need to purchase expensive development licenses and there is a scope for you to make the "next big thing" in the Android gaming world. Not only are there over 750 games and counting, they are also ALL free to try and available to buy.
OUYA is full 1080p HD gaming and comes with loads of apps for Movies, Music and TV Shows too. It can be connected to the internet via Ethernet or by Wifi to experience its full functionality.